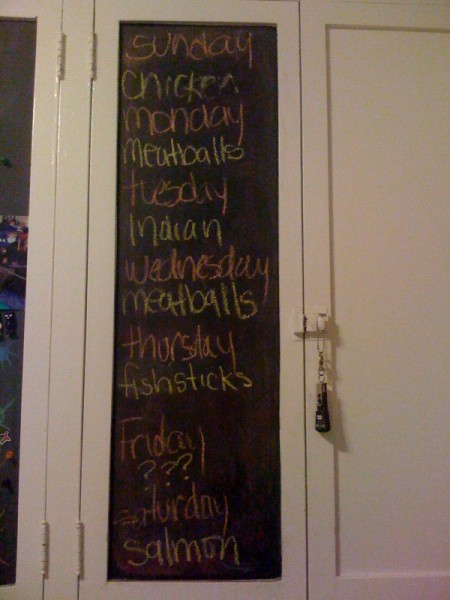 I didn't go grocery shopping this week, so I'm scrounging in the cupboards and the freezer. This week is a little less inspired than others, but we'll have some decent meals.
I made a wonderful baked chicken and carrots seasoned with lemon and thyme. I also prepared quinoa and broccoli. It's a glorious thing to hear your 2 year old scream for more broccoli and quinoa!
I prepared the turkey meatballs today and we'll eat them tomorrow night with pasta and red sauce. Mitch will reheat them again on Wednesday for himself and Izzy while I'm at my photography class for the night.
I'll be making fake Indian fare on Tuesday. Trader Joe's offers pre-made lentils and I'll make an easy dish by preparing them with their jarred tikka masala sauce. I also picked up their frozen biryani rice too. I'll make chicken curry again, using their prepared sauce along with some frozen pre-cooked chicken breast strips.
Fish sticks on Thursday! What else can I say about that?
Friday is still an unknown. Mitch will probably snooze through dinner so he can rest up for his poker game. I'll figure out something for Izzy and me last minute. We may just have a meal of beets and goat cheese. It's one of her favorites.
I'll make Salmon on Saturday. I have a balsamic glaze that I picked up from the Underground Farmer's Market that is fabulous. I'll make a side of quinoa and will use some frozen veggies as a side if I haven't gone shopping again yet.