Mitch was saying the other day about how he would love to be able to find someone who will give both he and Peanut piano lessons. Well, look no further. I think I found something very awesome today.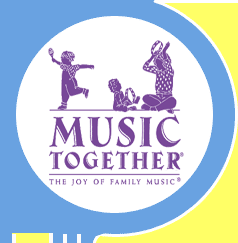 Music Together classes build on your child's natural enthusiasm for music and movement. We'll help you provide your child with the basic musical skills needed to enjoy school and social musical activities, and to study an instrument should he or she choose to do so.
It's not quite the one-on-one teaching of a specific instrument that Mitch as looking for, but there is a lot of musical interaction. These aren't drop off type classes either–they expect full parental participation. And they take babies as early as newborn!