Since Izzy started pulling herself up in her crib, she's been gnawing on it in an attempt to relieve herself of teething pain. I'm really bummed because we paid a pretty penny for this set and plan to use it for quite some time. The crib converts to a toddler bed and then to a full sized bed. I expect it to get us through to college. Now, it looks like the termites have gotten to it.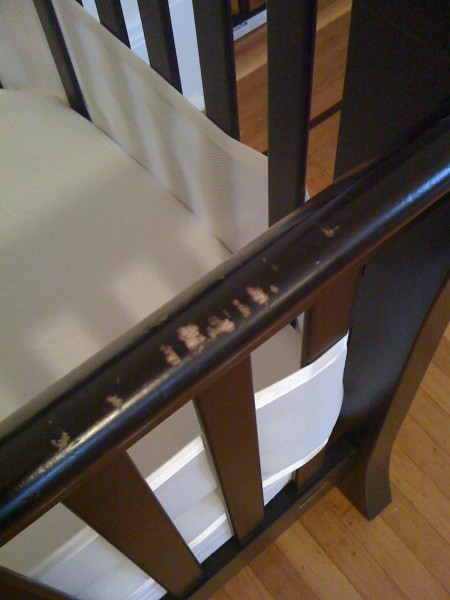 I've been thinking of a way to sew some kind of protector for a while and I finally measured the crib and made some sketches this weekend. I used some fabric that I bought at Ikea and lined it with a cotton batting to provide an added layer of protection. I attached some snaps at the bottom to secure it on the crib. It's easy to take of for laundering.
I also made a crib blanket that has matching fabric on one side and animals in the same colors on the other side.
It felt good to plan, design, and create the vision I had in my head and to see it executed as perfectly as I had hoped even though Murky occasionally thwarted the creative process.
On a side note, Izzy and I spent the afternoon in San Anselmo at a friend's baby shower. Isn't she simply adorable in her little garden party dress?