We're hoping to move into a larger apartment in our building at some point this year. In the meantime, we're going to make due with the space in our current place. We love our apartment and it's been perfect for two people, but it's going to be a bit cramped when Peanut arrives along with all the accoutrement that we'll need.
I found this brilliant storage hook for strollers: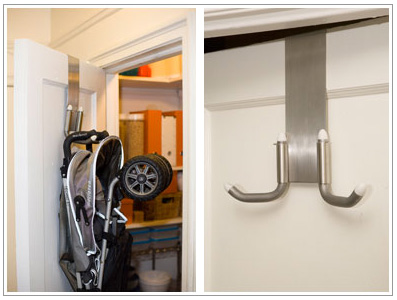 We'll definitely need one of these.