One of my favorite artists, Liz McGrath, just posted some new items for sale. I really love this limited edition print, and thought it would be cute for the nursery. Mitch thinks it is way too creepy for a baby's room.
What do you think? Please leave your vote in the comments.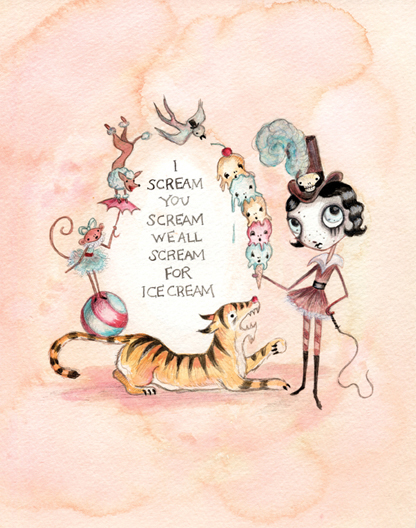 **UPDATE**
Mom gave this to me for Christmas. Awesome!