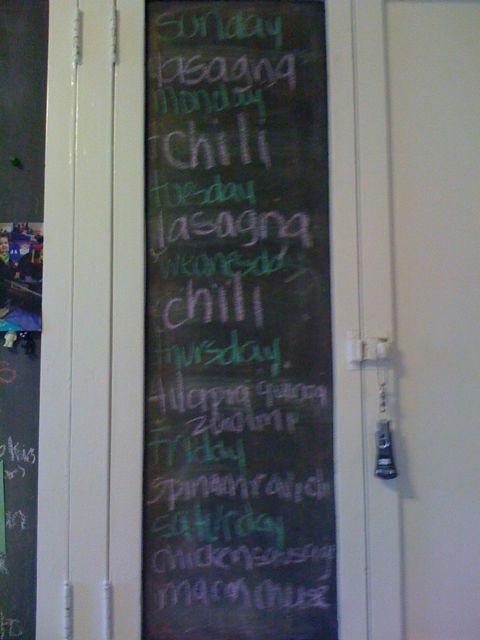 I forgot that today was Monday so I'll have to shift everything down and move a couple of things around next time I'm in the kitchen.
Sunday: Salmon with rice cooker mac and cheese and broccoli.
Monday: Veggie Lasagna with zucchini, kale, mushrooms, black olives and fresh basil. It was delicious and usually Izzy can't get enough of lasagna, but today she refused to eat it. After the 1:00 a.m. I'm hungry screams from Saturday night, I made sure she ate something before getting down from her chair. She had carrots, hummus, pita, an apricot and some almond milk.
Tuesday: Slow cooker chili. I really should brown the turkey tonight before I go to bed.
Wednesday: Lasagna leftovers. Hopefully Izzy will eat it this time. Mitch will have to figure something out if she doesn't. He'll be on his own while I'm at photo class.
Thursday: Spinach Raviolis
Friday: Chili left overs
Saturday: Tilapia, quinoa and zucchini
Sunday: Soup and grilled cheese. Quick, easy and no leftovers. We're headed to San Diego next week. Yay!