We took Isadora to her first concert today to see Ralph's World. Most kids music is totally obnoxious. Some of it will make you want to pierce your eardrums just to ensure you never have to hear it again. Ralph's World is not like that! The music is very family friendly music–stuff kids love, and parents will enjoy it too. Shelly bought us one of his CDs and we (Izzy, Mitch and I) fell in love with the songs immediately.
We had a great time today! Izzy didn't know what to think about the event. It blew her mind, but she still had fun.
Izzy's first nightclub hand stamp.
She sat calmly in my lap for most of the show.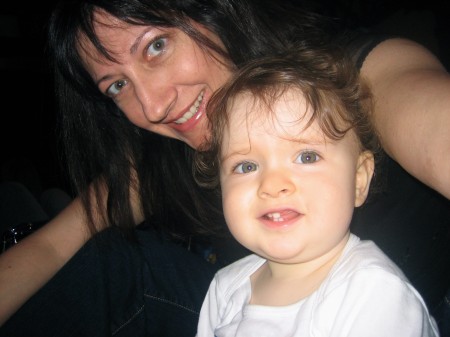 She spent some time riding on Mitch's shoulders too. She love that hat. We bought it for Mitch when she ws just 9 days old. We were shopping at Target when Mitch spotted the hat and put it on. Izzy got really excited when she saw him in the hat so we bought it.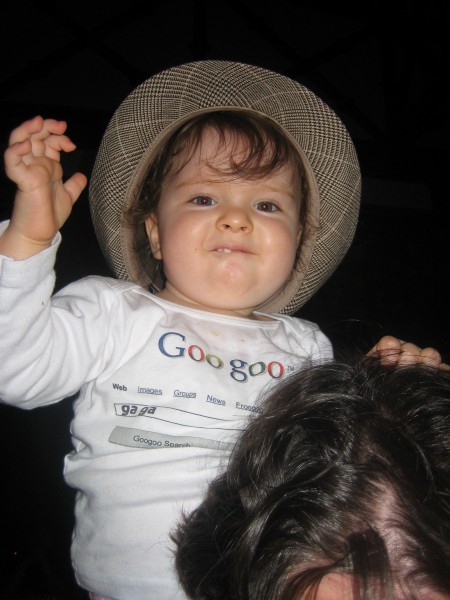 Mitch took her up on stage for the last couple of songs. All the kids went up there, in fact.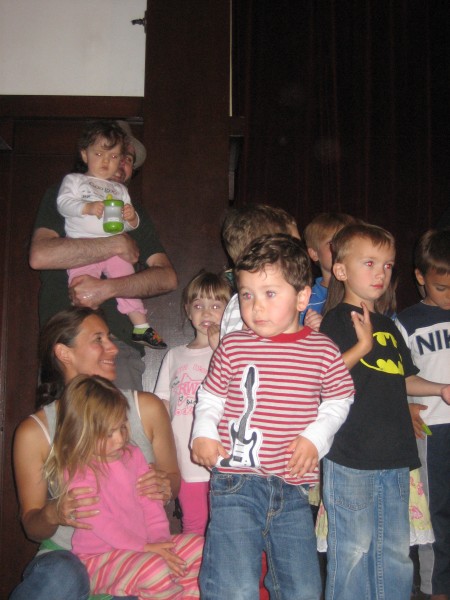 After the show, we waited in line for a few minutes so we could meet Ralph in person.