I used to think one could only eat so much radish. When I was staring at two piles of radishes from my CSA box, I thought that's just too much for one family. And then I found this recipe.
Move over kale, there's a new chip in town. My first try didn't come out crispy like I wanted, but they tasted so darn good anyway. I can't stop eating them. Next time, I will try spray olive oil though.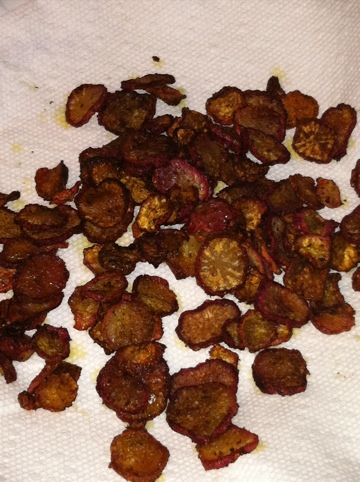 Radishes, cleaned and cut 1/4″ thick
Olive Oil
Curry Powder
Paprika
Garlic Powder
Salt
Toss ingredients and roast at 375 for about 15 minutes. Flip them over and put them back in the oven. Turn heat down to 225 and roast for another 20 minutes.