A few years ago, I ran across this great pattern for a Scotty Dog. I used it to make a little pup for Ethan. It's a simple pattern and quite easy to make.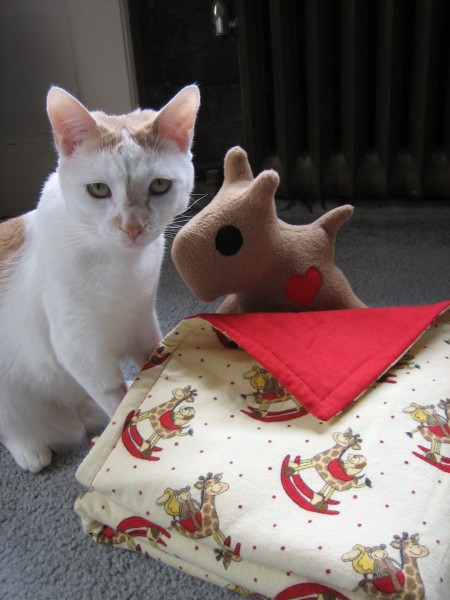 I had a really crummy week at work, so I knew the only way I was going to get over it was to craft it out. I had some fleece left over, so I pulled out the Scotty Dog pattern and went to town. I made a pack of puppies for Izzy and her friends.
Even though I used the same pattern, they all came out different. Wabi sabi. That's the beauty of hand made.
This one is for Anneke, Izzy's best friend forever. Anneke loves orange, or at least I think she does. She has a few orange things, so I'm carrying on the tradition.
This one is for Gracie, Izzy's newest friend. Mitch finally met another At-Home Dad and was lucky enough to meet one with a daughter the same age as Izzy.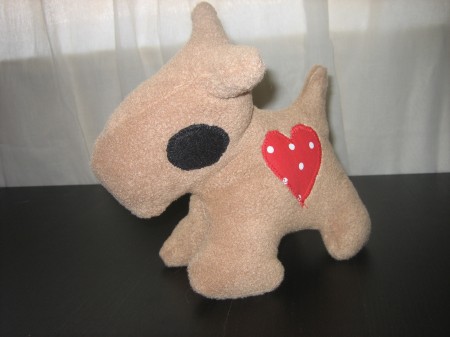 This one is for Dylan, Auntie Shelly's nephew. We haven't met him yet, but he sure does look cute in his photos! I wanted this to be a surprise for Shelly, but I also wanted to get this posted today. I may be in luck considering that she's in Mexico right now, and hopefully too busy having fun and not sitting in an internet cafe somewhere looking at Kid N Kitties.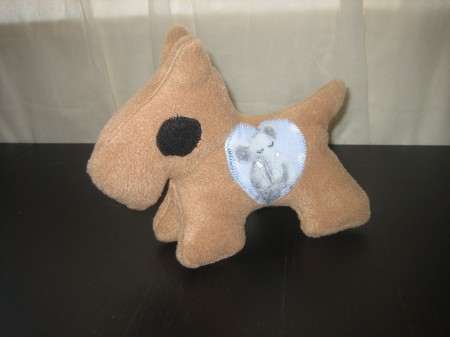 Finally, here's the pup for Izzy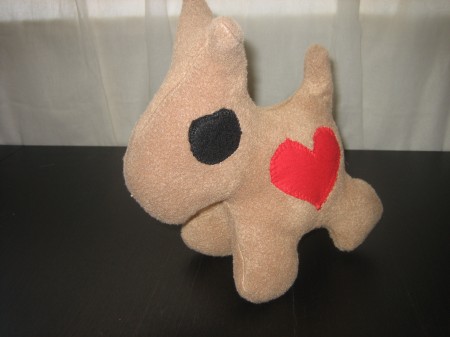 Izzy had fun playing with the pack of puppies today. Hopefully she won't be too upset when her plethora of pups dwindles down to one.
When the kids get a little older, they're all going to get one of these. It's going to be fun to customize each one in their favorite colors. But first, I have four other things on my sewing to do list before I can get started on this.