We set up the nursery in the hallway. It's the best location in the apartment with the most consistent temperature–no drafts, no direct sunlight. It is also central to the apartment. No need for a monitor. We'll be able to hear anything from either the living room or the bedroom. The crib, cart and diaper pail hardly take up any room. We used to keep an Ikea Lack table in that space, so we don't even notice the difference. We can even access the closet without having to move anything.
Here's the view from the front door: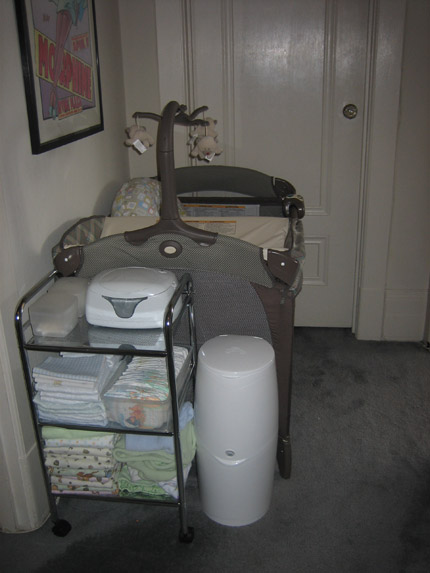 Here's the view from the living room:
The photos were taken during a very rare occurrence wherein Murky was not laying on the change table. She really only leaves the crib when it is absolutely necessary.